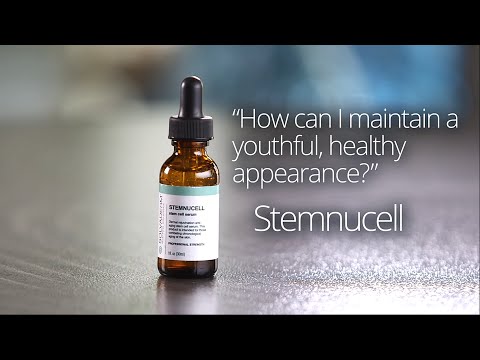 Revolutionizing
Cosmetic Dermatology
Discover Solvaderm's Professional Strength Products For Healthier And More Beautiful Skin.
Stemnucell is a potent, rejuvenation serum that slows down aging at the cellular level and promotes skin transformation, giving you a healthier, more youthful, resilient complexion. Its highly effective ingredients include a growth enzyme complex extracted from a rare Swiss apple. This growth enzyme complex delays cellular degeneration, thereby diminishing visible signs of aging, and helps your skin heal quicker. Supplemented by other nourishing, natural ingredients, this cutting-edge, science-based formula also stimulates the synthesis of collagen to strengthen your skin's supportive network, making it firmer and taut, while powerful moisturizers hydrate the skin, reducing the appearance of wrinkles, fine lines, and crow's feet.
Usage
Stemnucell should be used twice a day for best results, after cleansing and toning. Using fingertips, apply a thin layer to the skin, massaging in until fully absorbed.
Ingredients
Malus Domestica Fruit Cell Culture: enhances the skin's healing and repair functions and promotes the longevity of the skin cells, slowing the development of visible signs of aging.
Chondrus Crispus (Seaweed) Extract: nutritionally rich, this sea vegetable significantly raises levels of moisture in the skin and protects against inflammation.
Hyaluronic Acid: attracts and retains moisture from the atmosphere, plumping the skin and smoothing away lines and wrinkles.
Benefits
Enhances the skin's natural healing and repair mechanisms and slows the development of further signs of aging
Boosts moisture levels to reduce areas of dry, flaky skin
Supports the production of essential skin proteins and fortifies the collagen fibers
Produces skin that is firmer and smoother with fewer fine lines and deep-set wrinkles
Optimizes skin cell longevity so the complexion retains a youthful appearance
Can be used on all skin types to enhance the anti-aging effects of the regular skincare routine
The FDA has not evaluated these statements and this product is not intended to cure or prevent any specific skin condition. Remember to read our labels and ingredient lists carefully and always follow the directions for application. If you have a history of skin allergies, a skin patch test is recommended before use. Avoid ingredients that are known to trigger an allergic reaction and discontinue use immediately should a reaction occur.