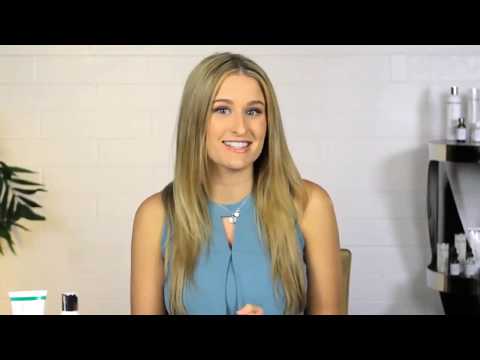 Revolutionizing
Cosmetic Dermatology
Discover Solvaderm's Professional Strength Products For Healthier And More Beautiful Skin.
Solvaderm Age Defying System (AM) is a five-step skin care system for the morning, to get your skin through the day without damage and preserving a younger looking appearance. It has anti-aging properties, such as smoothing out wrinkles and lines and lightening dark spots. It also protects the skin from further damage from both the sun and from other environmental factors.
Usage
Use the Age-Defying System (AM) daily, for your morning skincare routine.
Start with Dermpura cleanser, massaging it well into the skin before rinsing with lukewarm water.
Apply Maxatone with a cotton pad, using gentle circular motions over the entire facial area.
Using the fingertips, gently apply ACE-Ferulic to the skin, allowing it to absorb fully.
Next, apply a generous amount of Stemuderm, paying close attention to areas prone to lines, wrinkles and discoloration.
Finish the routine by massaging Dermaxsol into the facial skin, letting it sink in completely before applying make-up.
Ingredients
Dermpura

Rosa Rubiginosa (Rose Hip) Seed: provides optimal hydration for the skin while simultaneously promoting the production of stronger collagen fibers for a more resilient skin matrix. Overtime, skin firmness and elasticity are improved for a more youthful appearance.
Sodium Olivate: this ingredient draws out impurities from the pores, reducing the risk of acne and other blemishes. It cleanses the skin completely without stripping natural oils.
Glycerin: helps replenish skin's moisture content, giving it a fuller appearance and smoothing away wrinkles and fine lines.
Eriobotrya Japonica Extract: a rich source of antioxidants that neutralize free radicals and protect skin from becoming damaged further. It also enhances the natural production of hyaluronic acid to reduce chronic dryness and provide long-lasting hydration.
Chondrus Crispus (Seaweed) Extract: with natural anti-inflammatory and skin conditioning properties, this nourishing sea botanical boosts the skin's moisture content and promotes a more radiant complexion.

Maxatone

Witch Hazel Extract: a natural astringent, Witch Hazel helps to draw out impurities from the pores, reducing the risk of acne breakouts. With the ability to regulate the skin's oil production, it keeps the complexion balanced and free from excess greasiness.
Yarrow Extract: aside from its skin toning properties, this ingredient helps fight blemish-causing bacteria to keep the complexion clear and radiant.
Hyaluronic Acid: best known as an intensely hydrating ingredient, Hyaluronic Acid plumps the skin to create a smooth, youthfully line-free texture.
Comfrey Leaf Extract: it has natural anti-inflammatory and astringent properties that work to calm irritation, minimize pore size and clarify the skin.
Licorice Root Extract: soothes irritation and alleviates redness, making it ideal for overly sensitive skin types, while its rich antioxidant content protects against free radical damage.
Lemon Peel Extract: reduces the appearance of large pores and helps to lighten areas of hyperpigmentation.
Sage Leaf Extract: improves your skin's overall radiance and promotes the circulation for a healthy glow.
Lavender Extract: a natural anti-inflammatory, this botanical soothes irritation and hydrates dry, flaky skin.
Horsetail Extract: supports the production of vital skin proteins, decreases inflammation and enhances softness.

ACE-Ferulic

Ferulic Acid: a powerful antioxidant that penetrates the skin, eliminating destructive free radicals and increasing skin cell health and longevity.
Ascorbic Acid (Vitamin C): provides antioxidant protection and helps to reduce areas of hyperpigmentation for a brighter complexion.
Alpha Tocopherol (Vitamin E): fights free radicals and enhances the effects of Vitamin C. Vitamin E is also a potent moisturizer and helps to bolster the skin's protective barrier.
Niacinamide (Vitamin B3): improves micro-circulation, enhances skin protein synthesis, and lightens areas of discoloration.
Panthenol (Vitamin B5): conditions the skin, locking in moisture to eliminate any dry, rough patches.
Hyaluronic Acid: significantly boosts hydration levels, causing skin to appear full, plump and smooth.

Stemuderm

Malus Domestica Fruit Cell Culture: derived from a rare Swiss apple and clinically demonstrated to facilitate skin healing and repair, decreasing wrinkle depth and improving tone.
Acetyl Hexapeptide-8: helps inhibit muscle contractions that, over time, lead to the formation of lines and wrinkles.
Dipeptide Diaminobutyroyl Benzylamide Diacetate: better known as the proprietary ingredient, SYN-AKE, this ingredient relaxes facial muscles for a smoother, younger-looking appearance.
Acetyl Glutamyl Heptapeptide-1: reduces muscle contractions so skin remains free from lines, wrinkles and facial creases.
Palmitoyl Oligopeptide: improves the quality of collagen fibers, strengthening the skin matrix for optimal elasticity and firmness.
Pentapeptide-3 & Palmitoyl Tetrapeptide-7 (Matrixyl 3000): enhances your skin's production of hyaluronic acid and elastin fibers for a youthful plumpness and smoother texture.
Jojoba Seed Oil: moisturizes and conditions dry skin while improving the ability of the formula to penetrate deep below the surface.
Apricot Kernel Oil: alleviates irritation, reduces inflammation and improves overall suppleness.
Squalane: derived from olives, this fast absorbing moisturizer leaves the skin softer, smoother and silky to the touch.
Hyaluronic Acid: promotes optimal hydration and a youthful plumpness by attracting water molecules from the atmosphere then locking them in the skin for long-lasting results.

Dermaxsol

Zinc Oxide: provides powerful protection from sun damage by safely blocking and neutralizing deep penetrating UVA and surface burning UVB rays.
Glycerin: helps attract and retain moisture to reduce dry, flaky skin. Glycerin also forms a barrier to reduce moisture loss throughout the day.
Beeswax: a powerful humectant that helps soften dry skin while sealing in hydration without clogging pores. High in Vitamin A, it also helps speed healing and slow the aging process.
Benefits
Provides a complete morning skincare routine for all-day protection
Contains potent antioxidants to neutralize harmful free radicals
Is ideal for prepping the skin before applying make-up
Is suitable for all skin types including very sensitive
Can be used on skin with existing damage and as a proactive measure against premature aging
Is an economical, easy to use system, consisting of five simple steps
The FDA has not evaluated these statements and this product is not intended to cure or prevent any specific skin condition. Remember to read our labels and ingredient lists carefully and always follow the directions for application. If you have a history of skin allergies, a skin patch test is recommended before use. Avoid ingredients that are known to trigger an allergic reaction and discontinue use immediately should a reaction occur.