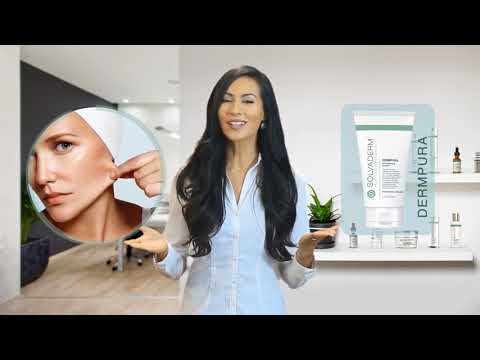 Revolutionizing
Cosmetic Dermatology
Discover Solvaderm's Professional Strength Products For Healthier And More Beautiful Skin.
Solvaderm Advanced Exfoliating System is a three-step facial cleansing system created to fully exfoliate a woman's skin, ridding it of dead skin and smoothing out the texture, wrinkles, and lines on her face. It also evens out the skin tone, creating a younger appearance. These products are designed to be worn during the day under makeup, so they can repair and exfoliate the skin while the customer carries out her daily activities.
The FDA has not evaluated these statements and this product is not intended to cure or prevent any specific skin condition. Remember to read our labels and ingredient lists carefully and always follow the directions for application. If you have a history of skin allergies, a skin patch test is recommended before use. Avoid ingredients that are known to trigger an allergic reaction and discontinue use immediately should a reaction occur.